Here you will find all the news about donations, about our current and past donation projects.
24th June 2021: Donation target almost reached
The unbelievably high willingness to donate has overwhelmed us. At the inauguration of the fountain on 24 June, the donation target of € 29,000 had already almost been reached. 27,146 € in donations were collected. Sincere thanks to all donors.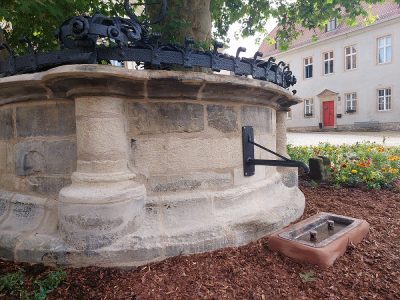 24th June 2021: Inauguration of the restored fountain
Done: The fountain on the cathedral square is bubbling again. After a festive service on St John's Day in Merseburg Cathedral, the cathedral congregation stepped out onto Cathedral Square. Numerous sponsors and donors who made the restoration of the fountain possible in the first place had also come to the cathedral square.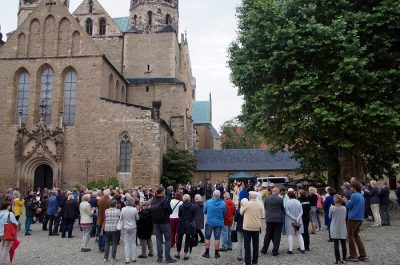 June 2021: Restoration almost completed
The restoration work on the cathedral fountain is in full swing. Stone work has been carried out, the natural stone has been cleaned and carefully repaired. A water circuit was created so that the water can flow out of the fountain into the direction of the cathedral square. Despite the tight schedule, the inauguration date of St. John's Day, 24 June 2021, still stands.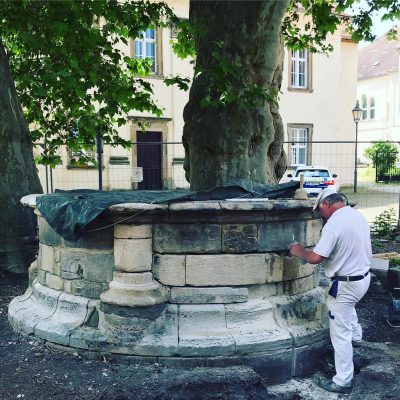 April 2021: Restoration of the fountain on the cathedral square begins
Here we go! With the arrival of spring, the construction work to upgrade the Merseburg Cathedral Fountain can begin. We have set ourselves a tight schedule. By 24 June 2021, the fountain should be bubbling again. The crowning of the fountain has already been removed and the surrounding area cleared. Now the heavy cement cover, which has sealed the fountain for almost 100 years, is to be removed in order to put the fountain back into operation and establish a water circuit on the cathedral square, here cathedral architect Regine Hartkopf explains the plans for upgrading the fountain.
Donations for the fountain project are still possible.
Donate now!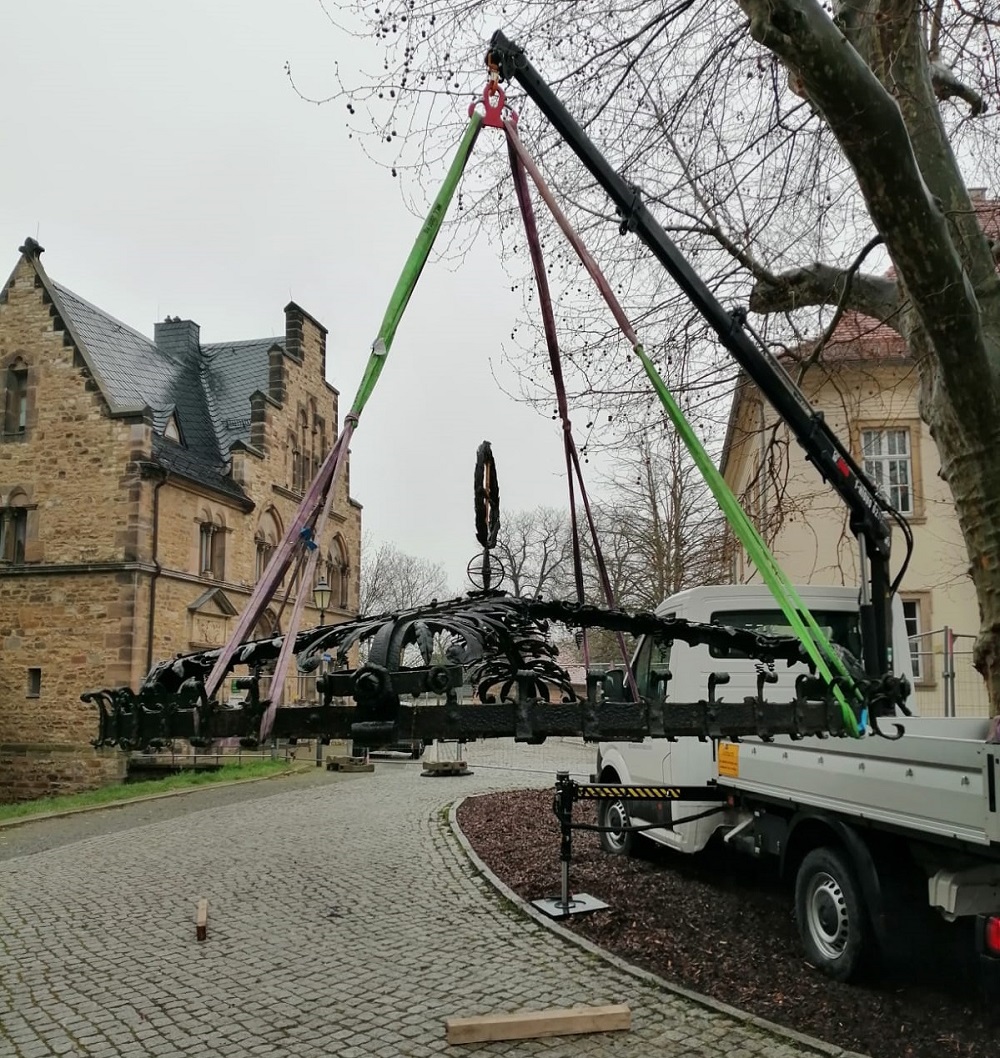 November 2020
Our online donation project has just been launched. We are looking forward to receiving donations so that the project can be implemented soon.
In our Stifterbriefen, which are published twice a year, we inform about the latest developments at Vereinigte Domstifter, the Naumburg Cathedral, the Merseburg Cathedral and the Chapter Library in Zeitz. There you also find out all about current and past donation projects.